#HCPP is organized by czech crypto hub Paralelni Polis and visited by global crypto leaders and enthusiast from all around the world.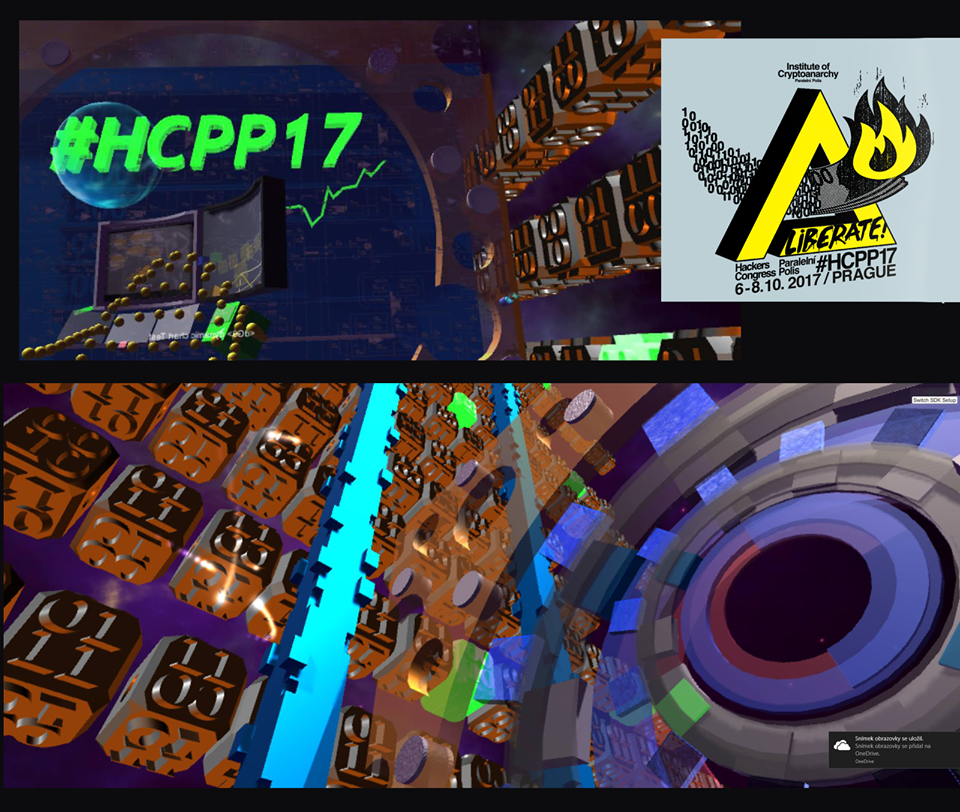 Hackers, crypto-anarchy, digital currencies, biohacking… of course we couldn't miss such event!
Together with Czech Association of VR/AR we decided to show Virtual Reality to visitors. During 3 days, more than 100 people went into our virtual world, most of them for the first time. We showed them our demo, Virtual Liberland and some SteamVR environments.
Here are some of their reactions: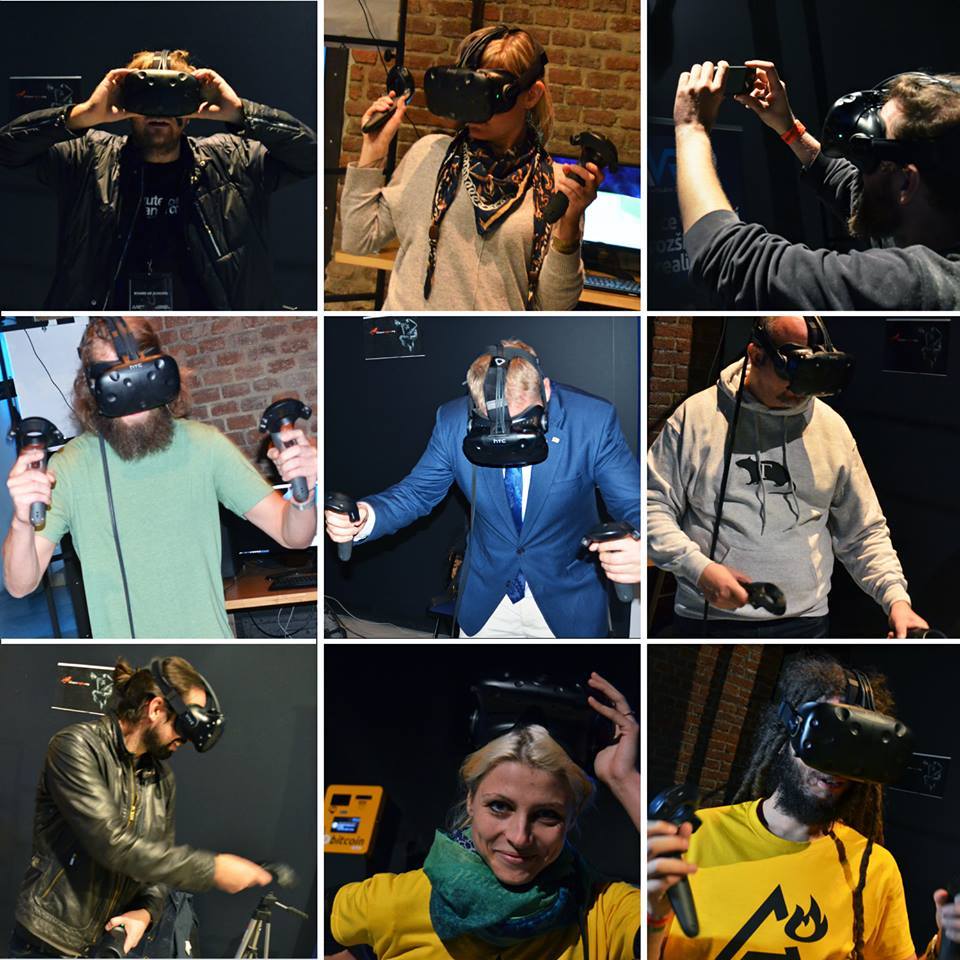 Martinus Urza (Cryptoanarchist – Paralelni Polis):
I extremely enjoyed the experience. Surprising, I did not expect this to tech to be that immersive already. After some time it feels very real.
Tereza Sladkovská (Paralelni Polis):
It was awesome. For the first time in my life I went to space. My favorite VR experience was definitely walking on Mars.
Zdeňka Staňková (svobodauceni.cz)
I think that in few years the graphics will be so real, some people will not want to quit VR. As Arto Bendiken said: "When VR porn hits the mainstream it will be one of the largest  evolutionary selection events in human history." I personally see huge potential of VR in other fields – like education. Learning by doing is the best way of learning.
Karel Fillner (Cryptocurrency evangelist)
VR skiing – extremely immersive experience. Only closing my eyes during huge jump off the cliff saved me. I felt I am very close to just falling to the ground (I literally almost fell). VR comes much closer to real experience that I would be willing to admit.
Hacker congress was packed with smart and interesting people. We are glad to be part of it and show them what VR can do.