New Reality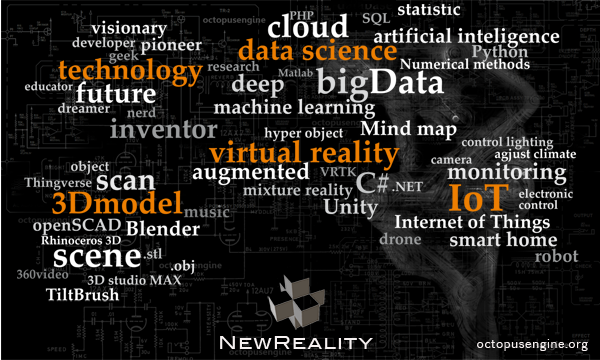 New Reality will change the way you think about VR. We won't try to simulate physical reality. We will go ahead and create our own. Imagine a virtual world with different rules and new possibilities for people to connect with technology.
Core project of Octopus Engine at the moment – oeNew Reality. It will be a platform in Virtual Reality, for work and cooperation connecting VR with AR and Internet of Things.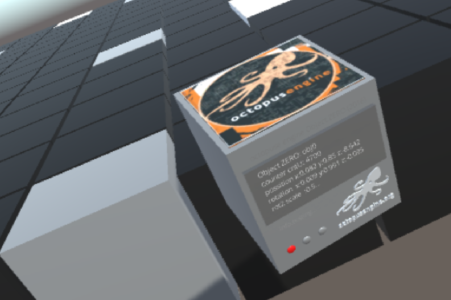 Object Zero – we use it to monitor position and rotation in our VR space.
Our other projects are going to be incorporated here in New Reality.