This last couple of weeks were so packed with action we did not have time to write about.
And this is our biggest news:  Octopus engine has a new home!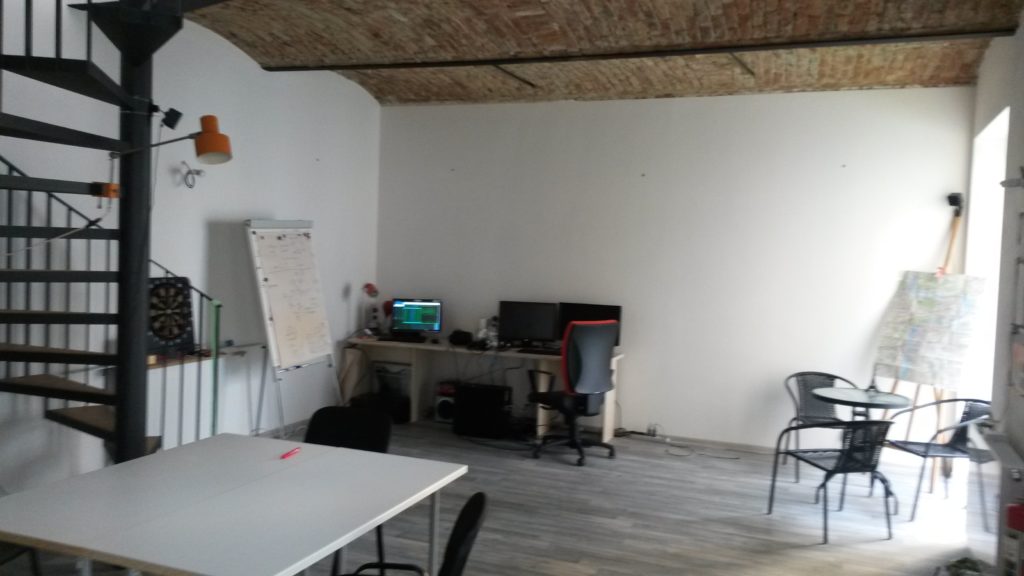 Almost every great tech company started in a garage or some other shanky setup. We are no exception. The building is very old, and it used to be a horse stable 100 years back. Now we turned it into community club, tech hub, coworking space, geek's lair and mad scientist's lab.
It still pretty rough around the edges, but we keep improving it every day. Right now there are two VR stages and hardware workshop with tech equipment. Coffee-machine in the kitchen is a must. Oh and it is heated by a cryptocurrency mining rig – how cool is that?
If you want to visit us, just follow our Facebook page. We already hosted couple of small "hackathons" with our talented friends.