32 hours of Virtual Reality experience. 25 VR enthusiasts. Lots of caffeine and pizza. No sleep. That was VRMag.cz Hackathon – where we could join other geeks in creating VR games and applications…
During this exhausting weekend, we managed a lot. Maťo learned how to create virtual worlds and animations in Unity3D.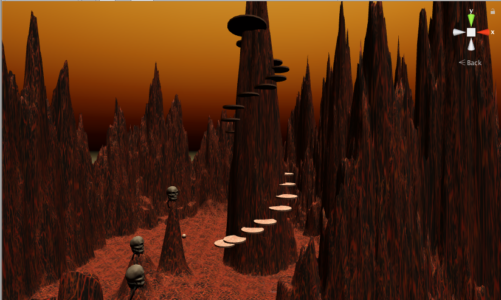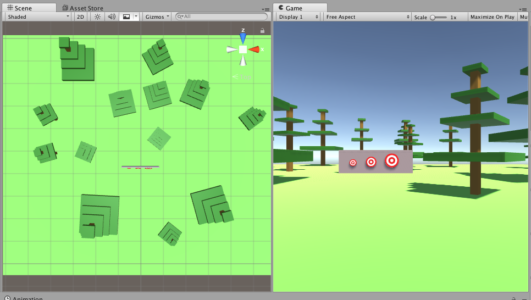 Marek with Honza overhauled our C# code and made huge progress in interaction with objects – demonstrated by Laser Pointer of Mass Destruction (TM). Code will be available on github soon.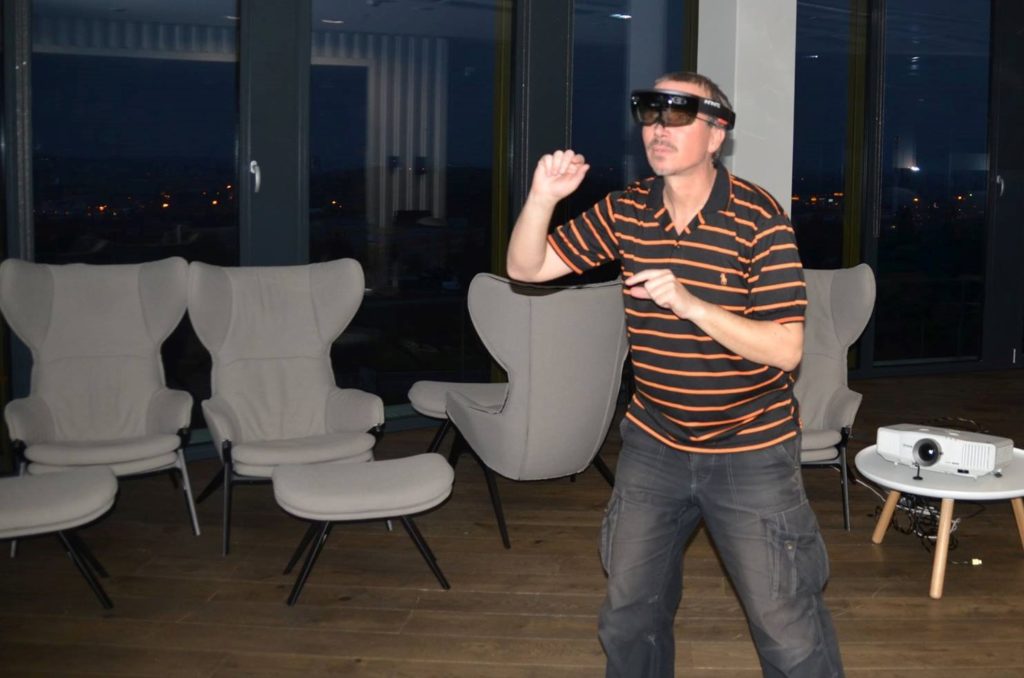 Lessons we learned:
best code = less code – 3 hours of thinking and 1 minute of coding is better than vice versa
check your Unity Scene in VR early (you will avoid risk of it being too large/small or suboptimal in any other way for VR)
 tutorials and solutions for every problem are online (even for VR dev), learn how to find them
sounds and music can vastly enhance your VR experience, use them
plan for UX before you start modelling your VR space, think how will user react to his surroundings, where will he want to go and what will he do, don't get stuck into monitor or 2D thinking
VR Horror games can make you scream like a little schoolgirl
Other teams had inspiring projects of their own – creating vomit-inducing jumper game, or fast-paced office clerk with stamp simulation. We fit right in with this bunch of geeks, dreamers and weirdos.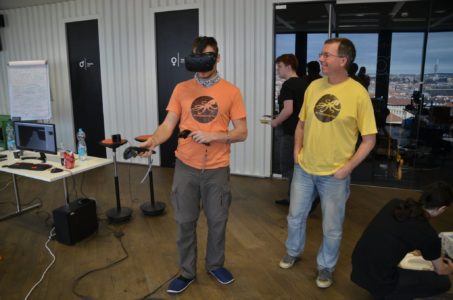 Our vision – universal virtual platform for creation and cooperation – is now more real than ever before. And we look forward for new challenges.
What is "real"? How do you define "real"? – Morpheus 
---